Communication is central to our story of student success, and to keeping our community informed and connected. Below are some key methods by which communication supports the learning experience.
Student Council
The Student Council is designed to make the school better by suggesting and making improvements. In a weekly meeting, class representatives gather to discuss current issues around student learning and activities.
The Council is made up of students from Secondary, but we seek to expand this into Primary in the next school year. Members of the Student Council are involved in the interview process when there are teacher candidates for leadership positions. They also represent the College on special occasions, for example with visitors to the campus. Recently, a fundraising non-uniform day run by the Student Council enabled 800 pounds of plastic waste to be removed from the sea by the charity Team Seas.
The Council's next plan is to design and paint a school mural, based on the school's values.
Newsletter
Please click on each newsletter to read the full version. In our newsletters, we share information about activities our students have participated in and general information about BCA, such as future developments.
---
Parent Representatives
Parent representatives, one per class, meet regularly with the school leadership for the following purposes:
To strengthen the partnership between parents and staff To support the children's learning
To facilitate parental understanding of the curriculum of the school
To share and celebrate the successes of our community
To provide clarification over any issues in order to avoid confusion
To involve parents in the decision-making process for various improvements and changes within the school
To act as a forum for feedback and a voice for suggestions
To help make links with the wider community;
To capture the unique and varied skills, interests, knowledge and experience that parents can offer.
Class representatives ensure open, inclusive and regular communication with the parents whom they represent. In addition, the school leadership or class teacher may reach out to the representative for support at any time, and to keep them informed.
school meals and menus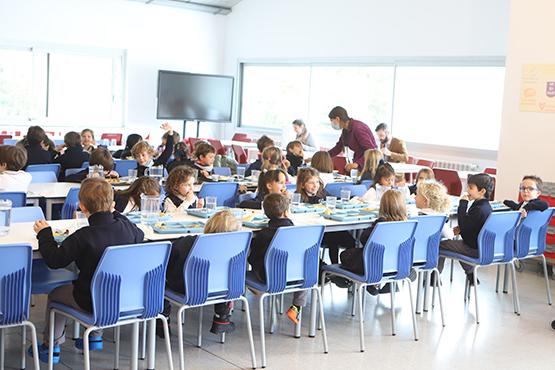 Lunch for every student at BCA is freshly cooked on site every day by our 'K L'Irina' Catering Service. Our school menus are designed to meet nutritional recommendations and the principles of the Mediterranean diet.
A morning snack is also provided for our students.
We adapt our menus to any health requirement, allergies or intolerances, or specific food needs.
bus routes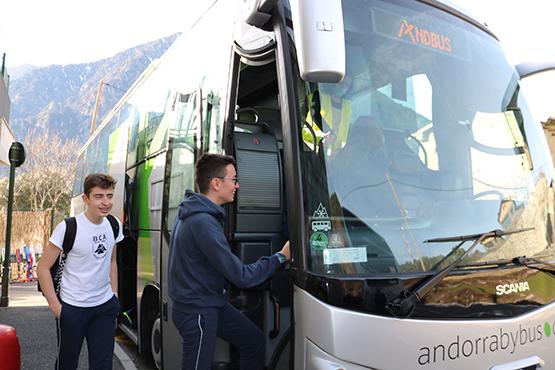 BCA offers a daily transport service to and from the school which is organised around the needs of families requesting the service. Modern buses are used and comply with safety rules concerning the transportation of children, and the route is supervised by a BCA-employed monitor in order to guarantee the students are well-looked after.
school uniform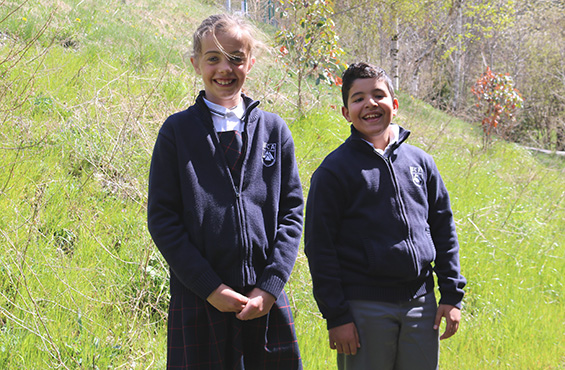 All students from Nursery to Year 11 are required to wear a uniform. There are separate uniforms for daily wear and physical education. Years 12 and 13 will have no uniform but will need to follow a dress code. Uniforms may be bought from Betes i fils in Sant Julià de Lòria.
After School Activities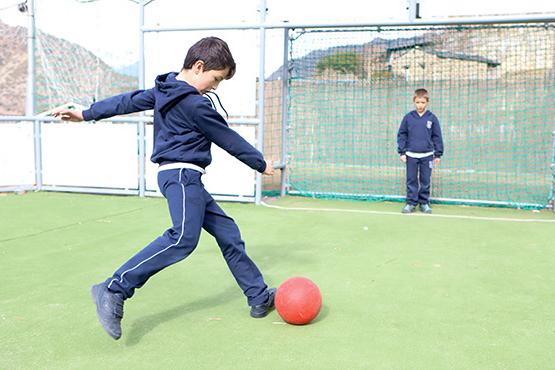 An extensive program of after school activities are planned every term to truly enrich and extend the curriculum for every student.
Activities range from sports to board games, cooking to additional language lessons, and offer a fantastic opportunity to experience new things whilst encouraging them to mix with other students around the school and work with different coaches and teachers.