Just like the Principality of Andorra, we are small but beautiful! We are the school in Andorra where high quality learning, immersion in English, and personal growth and wellbeing are nurtured within the framework of British and international education. We are a school that seeks to develop a culture of thinking and a sense of belonging in all that we do, in partnership with our global and connected community.


Our green and spacious campus, in the hills and forests above Andorra la Vella, can be easily reached in 10 minutes from the city center. On our doorstep, and ideal for outdoor learning, is the UNESCO World Heritage landscape of the Madriu-Perafita-Claror Valley.
The British College of Andorra is an International Baccalaureate World School, and offers the IB Diploma Programme
---
Summer Camp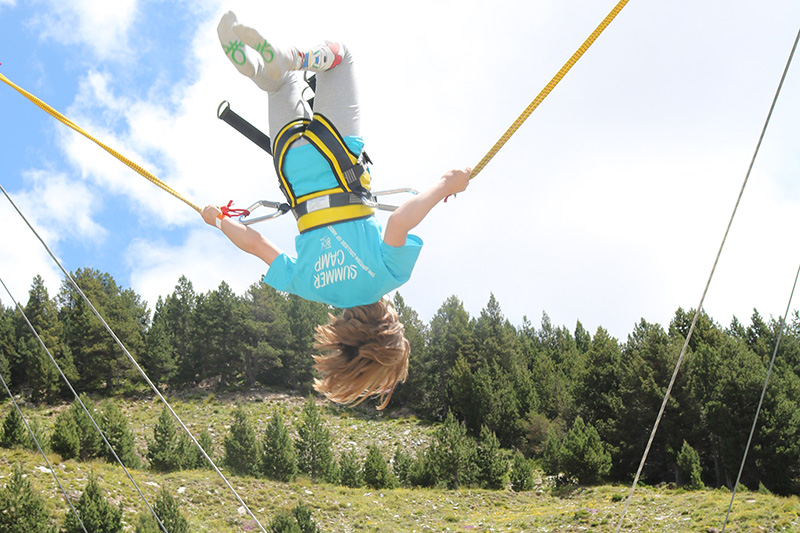 Weekly programmes, aimed at students aged 3-14, run throughout the month of July, and consist of English classes, public speaking sessions, workshops (cooking, nature, video games, etc.) and lots of outdoor fun, including water games and a day trip to a local activity centre.
We can help, every step of the way
Whether you are looking to join us from a local school or abroad, transition can always be challenging. However, we have support and expertise on hand to help you every step of the way. We will be happy to help you by arranging a visit to the school, for a personal tour during the school week.
We look forward to hearing from you and guiding you through our application process.
A strong home-school partnership is in place to enhance student learning. Good communication and shared intent provides the foundation for this partnership. Parents may keep up with the latest school news through our Newsletter, find all the useful links to Google Classroom, Isams Parents Portal and useful information like the School Calendar. Our system of parent representatives provides regular and constructive feedback to the school leadership for the purposes of continuous improvement.
THE BRITISH COLLEGE OF ANDORRA
Ctra. de la Comella, S/N,
AD500 Andorra la Vella,Andorra
info@bcandorra.com