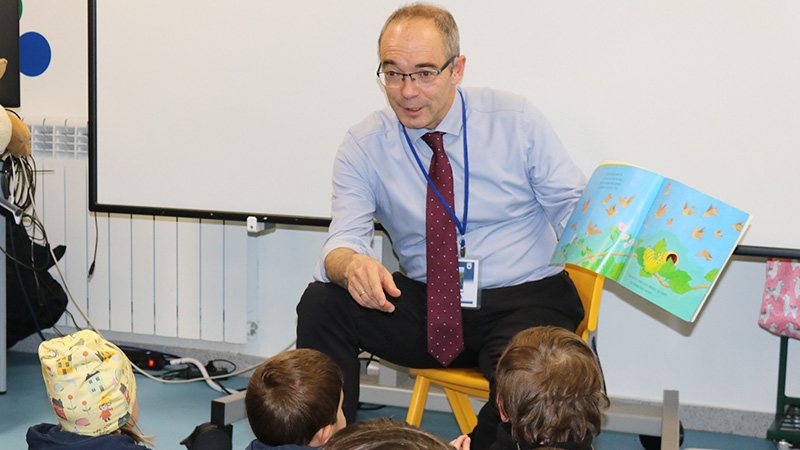 I am delighted to welcome you to the British College of Andorra.
You can read elsewhere on this website about our Mission, the way that we define High Quality Learning, and the philosophy of discovery that underlies our students' learning experience. As such, BCA is a happy, vibrant and forward thinking school. Our campus is beautiful, and the mountain setting makes this an amazing place to work and study, for both students and staff.
Our programmes of study follow the English National Curriculum, and our students are taught by inspiring and well-qualified teachers, all with knowledge and experience of British education, the majority being UK-educated and trained, or having a strong track record of international education with English as the language of instruction. In addition, our students have Catalan, Spanish and French, which is taught by specialist teachers. Thus we provide a high quality, engaging British education that is sensitive to and inclusive of our local and global context. Finally, as must all schools in Andorra, we offer a skiing programme through the winter months, with all students enjoying a once-a-week ski day for physical and social development. My own teaching career began with the Outward Bound organization, and during a career in British and international schools, my philosophy has remained strongly influenced by the ideas of educators such as Kurt Hahn.
We are inspected by the NABSS agency on behalf of the British Council, and have a sister school, the British College of Gava, in Barcelona, with whom we are closely connected for student learning and professional development. We are proud to be an International Baccalaureate World School, and recognise the responsibilities this places upon us to deliver authentic, enquiry-based education of the highest quality.
We look forward to making you feel welcome when you come to visit the British College of Andorra, where we celebrate the uniqueness of every student on their educational journey.
Harry Lock
Principal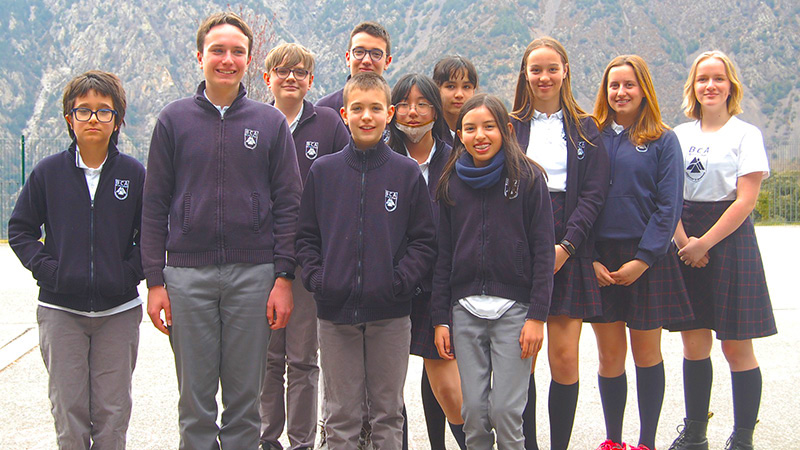 Welcome to the British College of Andorra. In this school we want everyone to feel very comfortable and happy. We are very proud of our values and how each of our students and staff puts them into practice every day. Our school is located in La Comella, up the hill above Andorra la Vella and here we get lots of peace and great views! We have four extraordinary buildings. In the main building we have our Reception and Cafeteria. We also have Nursery, Year 1 and Year 2. In this building we can also find the Science laboratory, the Art & Design room and the ICT room.
In our second and third buildings we find Secondary (Year 7 to Year 11) and Primary as well (Year 3 to Year 6). Finally we have the super Sports Hall. Our large playground and green spaces let our students have lots of fun outside with their friends, and enjoy the outstanding fresh mountain air.
The most astonishing fact that BCA has is that we have 14 nationalities between all the students and staff members. It is great to see that people from all around the world have joined this school, are sharing their cultures between others, and are having a great time together.
We hope that you also join this adventure with us.
BCA Student Council